Warior Records Checkout

Close Cart
Roon Staal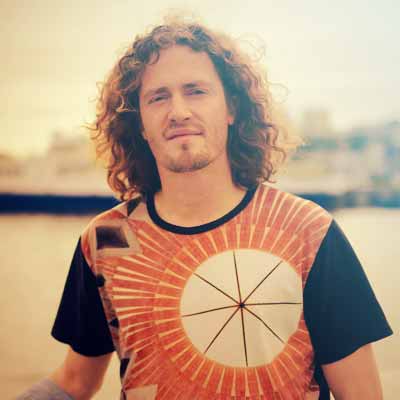 Featured Item
Everybody's Talkin'

Press Download for digital purchase / Other Stores to stream.
Music
Look What People Are Saying
About Roon Staal
Roon Staal is a Dutch singer, pianist and actor. "Everybody's Talkin'" is his latest album release on Warrior Records.
At a young age, he played the role of Gavroche in the national hit musical Les Miserables. As a teenager in high school, Staal continued developing his musical style by performing in local restaurants and clubs. At the age of 19, he released his original song, "Help Me Through The Night," which was picked up by radio stations in Europe. This lead to Roon securing the lead stage role of Tommy in the renowned rock-opera where he toured Europe with the Royal Dutch Airforce Orchestra. He then went on to become the opening touring act for Art Garfunkel's European Tour. 
"One of the truly great singers in the western world. Let Roon's amazing tenor vocal carry you away." -Art Garfunkel
In his twenties, Roon traded off between his study of Philosophy and participating in national musical productions like Rembrandt (Titus van Rijn) and Petticoat (Peter Koot) for which he was awarded a musical award nomination. During this period, he also released his first albums as a singer-songwriter with recordings of both original material and his own branded versions of famous cover songs. 
"It's his voice, not least his songwriting ability, that really shines throughout." -Gilbert O'Sullivan
With 14 prior albums to his credit, Roon continues writing and dedicating himself to his audience with five tours a year in his home country of Netherlands and performances across Europe and Japan.
The music video for Roon's cover of Ozzy Osbourne's "Dreamer" (directed by Warrior President Jim Ervin) received nine (9) music video awards at festivals around the world:
• Roon Staal "Dreamer" - New York Independent Cinema Awards, New york, NY - Official Selection (Music Video) - January 2, 2022
• Roon Staal "Dreamer" - Rome Music Video Awards, Rome, Italy - Semi-Finalist (Music Video) - July 15, 2021
• Roon Staal "Dreamer" - New York Lift-Off Film Festival, New York, NY - Official Selection (Music Video) - June 22, 2021
• Roon Staal "Dreamer" - Munich Music Video Awards, Munich, Germany - Semi-Finalist (Music Video) - March 31, 2021
• Roon Staal "Dreamer" - SoCal Film Awards, Los Angeles, CA, USA - Official Selection (Music Video) - March 7, 2021
• Roon Staal "Dreamer" - International Music Video Awards, London, UK - Finalist (Music Video) - February 28, 2021
• Roon Staal "Dreamer" - Montreal Independent Film Festival, Quebec, Canada - Official Selection (Music Video) - February 3, 2021
• Roon Staal "Dreamer" - Venice Shorts Film Awards, Venice, CA, USA - Finalist (Music Video) - February 1, 2021
• Roon Staal "Dreamer" - Chicago Indie Film Awards, Chicago, IL, USA - Official Selection (Music Video) - January 7, 2021
Liner Notes - Everybody's Talkin':
Vocals by Roon Staal
Produced by Jim Ervin for L.A. Entertainment, Inc.
* Co-Produced by Bill Meyers
Recorded & Mixed at Warrior Records, Hollywood, CA
Tracks:
1. Everybody's Talkin' *
Guitars: Bruce Watson, Strings arranged by Bill Meyers
2. Everything That Touches You
Guitars-Bruce Watson, Bass-Lance Morrison, Drums-Nick Vincent, Keyboards-Jim Ervin
3. The Secret Of Life *
Guitars-Bruce Watson, Bass-Lance Morrison, Keyboards-Jim Ervin
4. Girl (You're Not Just Beautiful)
Piano-Roon Staal, Orchestration-Jim Ervin
5. Dreamer
Guitars-Bruce Watson, Bass-Lance Morrison, Keyboards-Jim Ervin
6. I Believe In Miracles
Guitars-Bruce Watson, Bass-Lance Morrison, Keyboards-Jim Ervin, Background Vocals-Brigitte Marie
7. Alone Again (Naturally) *
Guitars-Bruce Watson, Keyboards-Jim Ervin, Bill Meyers
8. Eleanor Rigby *
Guitars-Bruce Watson, Keyboards-Jim Ervin, Bill Meyers
For more information visit:
Contact
If you have any questions, you may contact: info (at) warriorrecords dot com
or by mail to:
Warrior Records
7095 Hollywood Blvd., #826
Hollywood, CA 90028 USA
Return To Warrior Records Catalog