Warior Records Checkout

Close Cart
213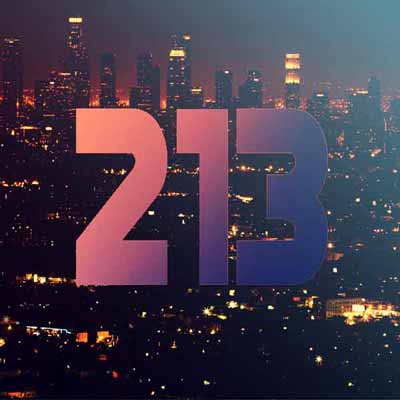 Featured Item
Three Little Words (Album)

Press Other Stores to visit another retailer to buy or listen.
About 213
From the award-winning minds of Guy Thomas, Bill Meyers, Vinnie Colaiuta, and Neil Stubenhaus comes a never released love song for the ages entitled, "Three Little Words." With stellar musicianship, the song and the accompanying album harken back to a familiar feel of smooth melodies and harmonies, embodied with a lyric easily taken to heart by anyone who has ever fallen for someone.
The backstory surrounding "Three Little Words" is related as follows by co-producer/artist, Bill Meyers:
In 1981 (after touring & recording with Gino Vannelli), I moved out to Los Angeles and toured with Boz Scaggs. I had the great pleasure of working with a bunch of Toto's band backing up Boz and was constantly amazed at the great drumming of Jeff Porcaro. At the same time, I was also getting studio work as a rhythm section musician, while also getting songs placed with various artists.
During this period, I met a upcoming talent, singer/songwriter Guy Thomas. We sat down and wrote a number of songs together. It seemed to just flow easily with Guy. I pulled in a few of my studio buddies, Neil Stubenhaus/Bass, Vinnie Colaiuta/Drums, and Carlos Rios/Guitar, and together we formed a band. We called it "213" because back then we all lived in that Los Angeles area code.
We locked out a day of recording time at Smoketree Studios, but literally the day before we were to start, Vinnie was called to tour with Frank Zappa and we lost our drummer. In stepped Jeff Pocaro who graciously agreed to track with us on the first four songs; "Three Little Words," "Oh Me, Oh My," "Under Her Spell," and "Woman" (never accepting a penny for playing or his cartage fees).
We were all studio musicians so there were no rehearsals before tracking - just a piano demo and charts. In that session, I had a moment that changed my understanding of music. We were about to cut the ballad "Woman"...I'd given out the rhythm charts, but Jeff asked me for the lyrics. When I asked why, he replied, "Don't you get it man? It's all about the lyrics." Since that exchange, I find that I do my best work (especially as an arranger) bonding musical ideas to the message of the lyric. I also write my best material with a song title or concept in mind before i start.
The material was recorded and mixed in a short period of only about three weeks. We were going for a kind of progressive pop sound… a cross between Pablo Cruise, the Doobies, and hopefully a little Steely Dan. We submitted the first four songs to Warner Bros. and fortunately Michael Austin heard a hit with the song "3 Little Words." We were given $10,000 to record more songs and bring them 'one more hit.'
With Vinnie back from the Zappa tour playing drums, we cut five more songs: "Couldn't Be Happier," "Good Friends," "Ohio," "Tellin' Her Stories," and "Look Inside Yourself." My friend David Foster heard our stuff and offered to co-produce the project with me, once we were signed.
The production value went up on the next batch of stuff, but the label still needed 'another hit single.' All we had to do was make some piano and vocal demos of new material (since they already knew what we sounded like). Unfortunately, Guy had recently got a song of his own placed and decided to pursue a solo career instead. So, the project fell dormant and disbanded.
37 years later in 2018, Guy called me to say that a Japanese distributor had heard some of our material on a songwriting site of his, they knew of our collective credits, and wanted to release the material. Unfortunately, the offer was too low, but instead my good friend Jim Ervin stepped in. His label, Warrior Records, has re-released all three of my solo projects in the last couple of years. He, along with European contact Tobias Torjussen, and new Japanese contacts are finally bringing "213" to light. This makes me very happy. I want to thank all those mentioned above, along with Doug Parry and Allen Sides for back then giving us studio time at low rates!
For more information visit:
Contact
If you have any questions, you may contact: info (at) warriorrecords dot com
or by mail to:
Warrior Records
7095 Hollywood Blvd., #826
Hollywood, CA 90028 USA
Return To Warrior Records Catalog