Warior Records Checkout

Close Cart
Argus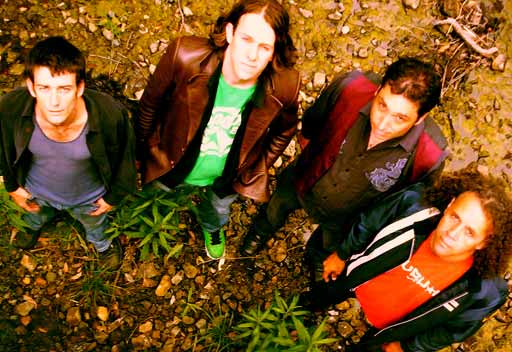 Music
About Argus
Argus is the working name of singer/songwriter Mathew Bond, an artist born to Australian parents in Papua New Guinea, who grew up in Lae Morobe province. His early musical influences were garnished while attending an international school that included Pacific islander, Indian, Asian, American, and traditional european sounds. This exposure resulted in Mat making his first Dulcimer at the age of 6 and ultimately to his receiving classical guitar lessons. A separation of his parents followed and Mat's mother left the country, leaving Mat to be raised solely by his father, an academic at the local University.
Mat then moved to the isolated island of Tasmania at the age of 15. After being expelled from one of the same elite schools that had also expelled fellow Tasmanian Errol Flynn, Mat then moved to the deserts of West Australia to work as a Jackeroo on one of the largest sheep stations in Australia. The isolation and introduction to mainland Australian aboriginal culture further fueled his growing need to stretch out and compose.
Upon returning to Mat's ancestral homeland Tasmania, he formed his first band (in a long line of many) to cut his teeth performing his own original music. These outings fell mostly on an unappreciative local audience, who preferred his performing well-known cover songs from the 60's, which he did in another band as a side project to hone his performance skills as a singer, playing regularly to large audiences in his home town of Hobart.
More recently, Argus has now recorded with artists such as Brian Ritchie (Violent Femmes), Pat Fear (White Flag), a host of fellow Tasmanian musicians, including members of the Tasmanian Symphony Orchestra. He was also recently asked to record an unreleased song written by Sky Sunlight Saxon for the official "Sky Saxon Tribute Album," along with other artists including Iggy Pop and members of the Grateful Dead.
Argus signed to Warrior Records, released their first album and are currently working on their next release. Reclusive and enigmatic, Mat continues to live in the rugged wilderness of southern Tasmania where he works as a ranger, relocating deadly and endangered snakes, while continuing to draw inspiration for his unique compositions from the vast and unique wilderness that he calls home.
Check out Argus' debut, "Mighty Man," available now!
For more information visit:
Contact
If you have any questions, you may contact: info (at) warriorrecords dot com
or by mail to:
Warrior Records
7095 Hollywood Blvd., #826
Hollywood, CA 90028 USA
* * *
Return To Warrior Records Catalog