Warior Records Checkout

Close Cart
Crash Kelly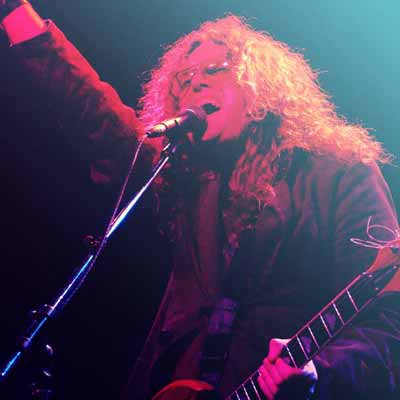 Featured Item
One More Heart Attack (CD Album)

Press Buy Now for CD purchase / Other Stores to visit another retailer to buy or listen.
Free Banner
About Crash Kelly
Since Toronto-based guitar slinger Sean Kelly recorded the first Crash Kelly song in his modest home studio, he has exploded from down and dirty clubs to arenas, amphitheaters, and other major venues in North America and Europe, promoting his third CD entitled, "One More Heart Attack."
Kelly's first two album outings, "Penny Pills" and "Electric Satisfaction," helped Crash Kelly procure industry acclaim and tours with rock luminaries including, Alice Cooper, Quireboys, Backyard Babies, as well as support slots with Motley Crue, Poison, Cinderella, W.A.S.P., and many other hard rock heroes. Crash Kelly is currently embarking on a tour across Canada (U.S. dates to be announced) with ex-Guns N' Roses axe man Gilby Clarke, who also produced half of the new tracks on the "One More Heart Attack" album.
Crash Kelly comes by its influences honestly. Weaned on Aerosmith, the Rolling Stones, KISS, and T-Rex, a young Sean Kelly quickly became enamored with the sound of twin guitars, slamming rock beats, and arena based rock n' roll courtesy of his older sister's music collection. However, the band's hard rock musicality is not lost on the fact that frontman Sean Kelly is a formally trained guitarist who has also enjoyed success releasing a number of classical acoustic CDs. When Yamaha Guitars (www.ClassicRocks.ca) commissioned their newly launched handcrafted guitar series, they asked if Kelly would consider representing their line of custom products. "I was flattered to be considered by Yamaha," he recalls, "and I will enjoy being their classical guitars spokesperson."
When not rocking the live venues, Kelly also actively produces and composes jingles, most recently being heard on a Pontiac commercial broadcast throughout venues across Canada. Additionally, in 2005, Sean was selected out of thousands of entries by Guitar Player magazine to perform at the inaugural Guitar Hero Competition. As a Top 10 finalist, Sean performed at the Rock and Roll Hall of Fame in Cleveland, Ohio, in front of celebrity judges Joe Satriani and Steve Lukather.
To bring his latest musical vision to fruition, Sean has assembled what he considers to be the best Crash Kelly line-up to date. Long time band mate, Allister Thompson on bass, Gene Scarpelli on guitar, and Tim Timlech on drums all contribute stellar performances both on stage and recorded on "One More Heart Attack." The CD also features Rudy Sarzo (Ozzy Osbourne/Quiet Riot/Whitesnake), Brian Tichy (Foreigner/Billy Idol), as well as songwriting contributions from Pursuit of Happiness' main-man Moe Berg.
For more information visit:
Contact
If you have any questions, you may contact: info (at) warriorrecords dot com
or by mail to:
Warrior Records
7095 Hollywood Blvd., #826
Hollywood, CA 90028 USA
Return To Warrior Records Catalog