Warior Records Checkout

Close Cart
Gerald Ervin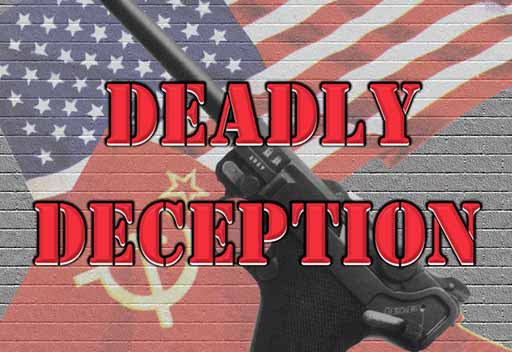 Featured Item
Deadly Deception Audio Book (4 Cassettes)

Press Buy Now for cassette purchase.
About Gerald Ervin
The destruction of an international espionage ring, a world-wide arms conspiracy, and the fate of billions of illegal dollars, rest on the abilities of one man who is desperately fighting to stay alive. Involved in a brutal struggle for dominance in a shrinking global defense industry, he has inadvertently uncovered a plot that transcends continents, reaching to the highest levels of U.S. and foreign powers.
Pursued throughout Europe by unknown assassins, he finds himself trapped struggling between what he now knows to be true and what he knows others will assume to be the truth. Scrambling to save his own life, he may not even entrust his closest of friends, as the knowledge he carries endangers the lives of everyone he encounters. In fact, this one divisive issue could very well destroy the most diabolical cold war conspiracy ever conceived.
* * *
Contact
If you have any questions, you may contact: info (at) warriorrecords dot com
or by mail to:
Warrior Records
7095 Hollywood Blvd., #826
Hollywood, CA 90028 USA
* * *
Return To Warrior Records Catalog