Warior Records Checkout

Close Cart
Mason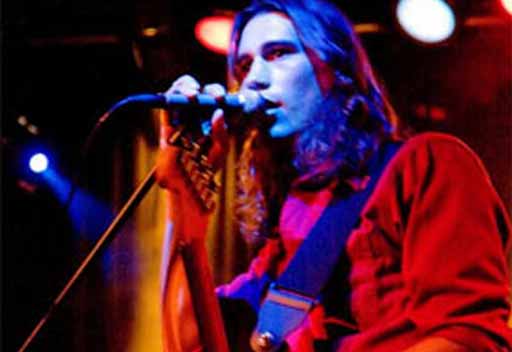 About Mason
Growing up, physically and artistically, in the fertile landscape of northern California, Mike Mason was possessed by music at an early age. Digging through his parents John (writer) and Barbara (Nurse) old record collections, the influence of hearing classic artists like Santana, The Doors, Jimi Hendrix, The Beatles, Janis Joplin, The Rolling Stones, Bob Dylan and many others were undeniably influential and provided him a foundation for experimentation and artistic discovery that would later permeate into own musical explorations.
A student of the esteemed guitar player Keith Allen (Steve Miller Band, Riders of The Purple Sage) until his untimely death, Mike learned guitar and bass, later becoming a surprisingly in demand session player at the young age of 16. Working in various local recording studios for artists ranging from R&B, Hip Hop, to Rock and Blues. It was through this experience that Mike learned valuable techniques of producing, recording, engineering and "partying" from some of the areas finest musicians. The recording sessions lead to Mike meeting with George Renfro, an acclaimed record promoter and part-time producer from Los Angeles. Their friendship founded what would prove an important step in Mike's future career and life.
While still in High School, Mike founded various bands and performed extensively in local clubs in cities up and down the west coast. In school, although he was not a student of the music program, Mike occasionally sat in with the school jazz and concert bands for special performances. After one year of college, studying Psychology and Philosophy, Mike realized that while the option of school was always within reach, the option of real life experience may not be so assured and dropped out, defecting to Los Angeles to learn the music business from George and start on a new musical path there.
Living in Los Angeles provided endless amounts of shows, new musicians, new studios and projects for Mike who, after working in a variety of studios engineering, producing, writing and performing started a solo project simply called Mason. Mason has kept busy, regularly performing all over the southern California landscape in clubs such as the Whiskey, the Viper Room, BB Kings and others as well as partnering with The American Cancer Society for a countless amount of fundraiser performances at middle schools, high schools and colleges benefiniting the "Relay for Life" events. Looking to give back to the community, Mason recently started contributing to a program called "Operation Urban Life," which brings safe sex awareness and entertainment to college campuses all over the state of California.
The music of Mason blends influences of old school showmanship, advanced musicianship and heart, along with the pulse and beat of an informed and intelligent modern generation. The progressive funk sound has been compared to artists such as Sly and The Family Stone, Jimi Hendrix, Jamiroquai, Red Hot Chili Peppers, and Santana.
* * *
Contact
If you have any questions, you may contact: info (at) warriorrecords dot com
or by mail to:
Warrior Records
7095 Hollywood Blvd., #826
Hollywood, CA 90028 USA
Return To Warrior Records Catalog