Warior Records Checkout

Close Cart
Rudy Ray Moore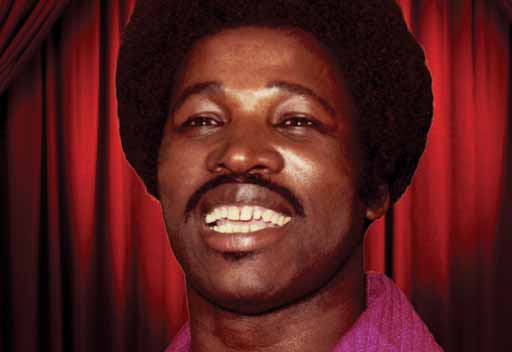 Featured Item
50 Years Of Cussing, Vol. 2
Music
Accessories
About Rudy Ray Moore
In 1959, comedian Rudy Ray Moore released his first album, "Below The Belt." Fifty years and over 30 albums later, Warrior Records continues to celebrate Moore's extensive comedic career with the release of his fourth album from 1970 entitled, "Let's Come Together" (this album has never before been available, since it's original vinyl release in the early 70's.
Many other Moore albums have been reissued, including the retrospective Greatest Hits package, "50 Years Of Cussing," which contains a classic performance from each of Rudy's albums, over 30 tracks, including:
"Dolemite" - "Signifying Monkey" - "The Streaker" - "Kruschev" - "The Fashion Show" - "Flys Of The Watermelon" - "The Player" - "Sensuous Black Woman" - "Sweet Peter Jeter" - "The Great Pretender" - Close Encounters Of The Sex Kind" - "Merry Christmas Baby" - "Period" - "Campaign Speech" - Blackorcist" - "My Dumb Brother" - "Hot Nuts" - "Sonnet To My Idol" - "So Glad I Could Come" - "Romeo & Juliet" - "Hurts Me To My Heart" - "Driveway Blues" - "Only Here For A Little While" - "Rappin' Rudy" - PLUS introductions by comedian Rodney Perry, Snoop Dogg, unreleased bonus tracks and more!!!
Hailed as the king of the party record and the world's greatest X-rated stand up comedian, Rudy Ray Moore should be no stranger to the mainstream community. Excerpts of his comic recordings have been sampled by the likes of Dr. Dre, Snoop Dogg, Eazy-E, Eric B. and Rakim, Ice-T, Big Daddy Kane, 2 Live Crew, ODB, Busta Rhymes, and dozens of other platinum selling rap artists. "The man, the myth, the legend, Rudy Ray Moore...without him there would be no rap community," comments Snoop Dogg in an interview with Moore.
Rudy Ray Moore attained cult status as a pioneer of racy inner city and ghetto humor. He has inspired three generations of comics and a whole new generation of rap practitioners. From the late 60's through today, his "party records" have become classics to many nightclub goers and CD buyers. Moore in the 1970's also made his mark in the film world. During the "Blaxploitation" movie era, he produced and starred in seven films as "Human Tornado," "Monkey Hustle," "Petey Wheatstraw," "Disco Godfather," "Penitentiary," "Rude," and most notably, "Dolemite," which became an instant inner city classic.
Politically incorrect, surely, but Rudy Ray Moore continues to strike a comedic nerve within the stand-up community. Pick up a copy of Rudy's commemorative fifty year greatest hits packge, "50 Years Of Cussing," available now!
* * *
For more information visit:
Contact
If you have any questions, you may contact: info (at) warriorrecords dot com
or by mail to:
Warrior Records
7095 Hollywood Blvd., #826
Hollywood, CA 90028 USA
* * *
Return To Warrior Records Catalog